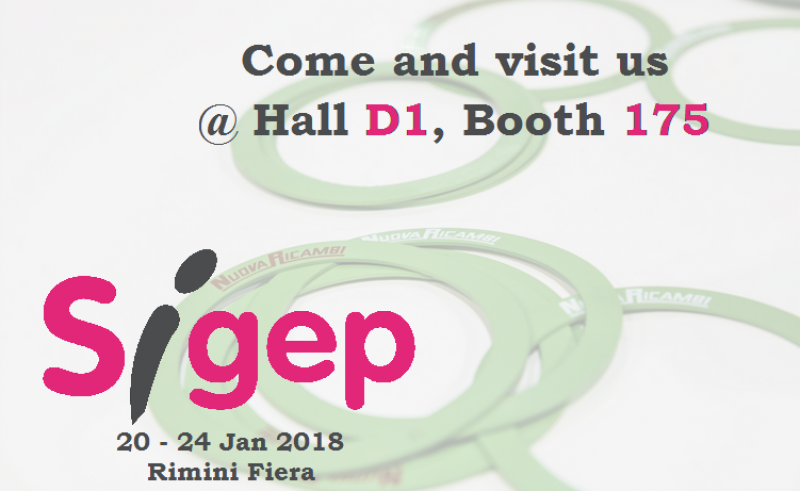 Come and discover all our news @ SIGEP 2018
---
Rimini 2018: the countdown has begun for the 39th edition of the fair that has proved to be the undisputed leader in the coffee, artisan ice cream, pastry and baking sectors.
From 20 to 24 January Nuova Ricambi, the international reference point for all technicians, coffee roasters, coffee machine manufacturers and baristas, will be present at the Rimini Fiera: Hall D1, Booth 175.
Sigep is one of the most awaited annual fair in Italy, and the scheduled events (more than 900) will make this event unique in its kind this year too. According to official data revealed by RiminiFiera are expected more than 160,000 buyers, of which 33,000 foreigners from 180 different countries.
Well, it will be an excellent opportunity to meet many coffee lovers and exchange news about the coffee world. During Sigep will be given more visibility to the brand EDO Barista, supporter of the Championships.
Among all the interesting events of the Sigep 2018, the Italian Barista Championships are the ones that most catch the attention of Nuova Ricambi. During Sigep will be given more visibility to the brand EDO Barista, supporters of the Italian Championships.
Customized Welcome Bags will be distributed to judges and volunteers SCA. It was also a pleasure to realize the Gift Bag to be given to the winners of all the disciplines of the Italian Barista Championships: Latte Art, Baristas, Ibrik, Coffee in good spirits, Cup Tasting, Brewers and Coffee Roasting.
Nuova Ricambi team is sure that to give a direct support to the championships is a good way to promote coffee culture and the barista profession.
Come on by for a chat and a good local espresso. We look forward to seeing you!